Digital Security Risk Management (SRM) Course
"Transition from the spreadsheet, to the digital world of safety & security risk management"
This course is designed for those who have purchased an annual subscription to a HawkSight SRM account. The course combines Steps 1 & 2 of the onboarding process for new HawkSight SRM clients.
The course is carried out in four stages, in your own time.
A combination of e-learning and video product training means you can learn in your own time before being supported by a HawkSight consultant to develop your first Digital Security Risk Assessment.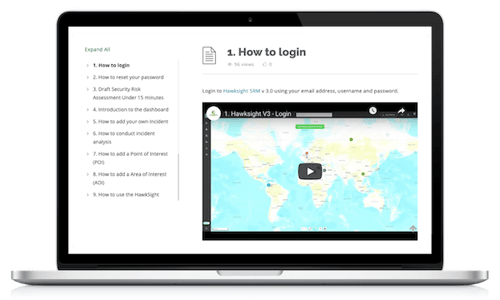 Four short 'Get Started' videos
Step 3
Now you have the basics and are ready to create your first digital security risk assessment. A series of four 3 minute "Get started" videos will guide you through your first digital SRA step by step.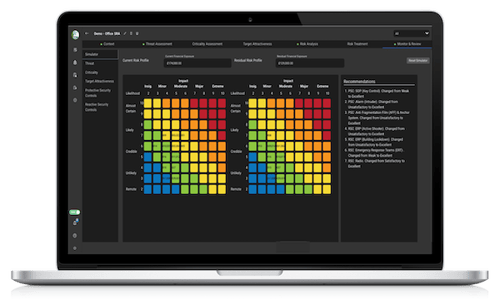 In your own time, supported by HawkSight
Step 4
Once you have completed your draft SRA, a HawkSight SRM consultant will review the draft with you and offer advice before you complete your final SRA report.
Now you are fully trained and the HawkSight SRM platform.