Onboarding
Three steps to onboarding your HawkSight SRM account
Step 1
Training
All HawkSight licences holders have 24/7/365 access to the HawkSight training suite which includes our Certificate in SRA methodology & product training videos
Step 2
Tailor you account set up
Step 3
Tailor your Data feeds
You can set up your HawkSight SRM account in two ways:
1. Organic set up of your risk master database or
2. Choose from a selection of pre-configured spreadsheets that can be reviewed and edited to suit your requirement. Tailored spreadsheets are uploaded into your HawkSight SRM account in a matter of minutes:
Our selection of generic pre-configuration spreadsheets includes:
Global security threat database
Global hazard database
Security risk treatment plans for; offices, travel, pandemic, NGO's.
Fixed locations
Historical incident data
Discuss your data needs with a HawkSight consultant. Pick from a list of existing data providers or discuss options to integrate with a new provider.
Note: There will be an admin cost for all integration tasks over 1 hr.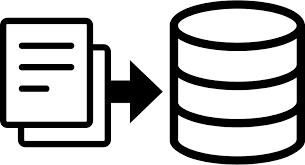 LEARN MORE
"The experience with HawkSight has far exceeded expectations from the initial enquiry and presentation on the platform, to the smooth procurement and integration into our organisation. The learning and development process was outstanding, with clear, specific, and straightforward learning material that is of value to the most experienced to that person take their first steps into this type of work. The range of options that the platform provides with the operational and practical application, provides a very effective, relevant and timely solution to support our clients."
HawkSight Support
We're here to help
The HawkSight Support Team is here to help you from initial set up to daily operations and our on line user manage and knowledge base means you get answers to your questions when you need them.